Foreword
This year marks the 11th edition of the Yebisu International Festival for Art & Alternative Visions since the festival was first held in 2009. I would like to express our heartfelt gratitude to people involved in the visual arts in Japan and throughout the world, those who live and work in the Ebisu area, and many others whose support has made the festival possible.
This "festival of art and images" is carried out by the Tokyo Photographic Art Museum, Japan's first comprehensive art museum devoted to photographic art, as one of a number of cultural programs disseminating arts projects of rich diversity and depth throughout Japan and the world.
This year's theme is "The Art of Transposition." Changing location, changing tools, changing the culture on which assumptions are based... We will think about "changing perspectives and opening up the future" through a variety of transpositions.
This year we are again receiving tremendous support from the people of the Ebisu area. Numerous associated events will be held in venues including nearby cultural facilities and galleries. It is our sincere hope that many of you will attend these events.
The Tokyo Photographic Art Museum is committed to transmitting the culture of the international city of Tokyo and contributing to the further invigoration of the Ebisu area. We will be grateful for your continued cooperation and support.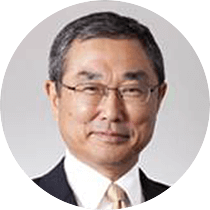 Director, Tokyo Photographic Art Museum,  

Tokyo Metropolitan Foundation for History and Culture
ITO Shinichiro