The 10th Festival
The Yebisu International Festival for Art & Alternative Visions is an international festival of art and images that combines exhibitions, screenings, live performances, and talk sessions, and has taken place annually since 2009. As is symbolized by the open frame of the brackets in its logo, the festival seeks a multiplicity of responses to visual media while revitalizing the field from an interdisciplinary perspective. Currently in its tenth year, it has evolved into a platform where a rich variety of artists, guests, and programmers (over 840 to date) can gather to share opinions with participants regarding how best to fruitfully nurture and sustain the development of visual expression and media.
Title
The Yebisu International Festival for Art & Alternative Visions 2018
Mapping the Invisible
Dates
Friday, February 9 – Sunday, February 25, 2018
[15days / Closed Tue. 13, Mon. 19]
Hours
10:00 - 20:00
(Closes at 18:00 on the final day, Sunday 25th February)
Venues
Tokyo Photographic Art Museum, Maison franco-japonaise, The Garden Room, Center Square of Yebisu Garden Place, Related cultural facilities, galleries, etc.
Admission
Free
(Admission will be charged for screenings and other events with limited capacity.)
Organized by
The Tokyo Metropolitan Government / Tokyo Photographic Art Museum / Arts Council Tokyo (Tokyo Metropolitan Foundation for History and Culture) / Nikkei Inc.
Co-
organized
by
SAPPORO REAL ESTATE CO., LTD / Maison franco-japonaise
With assistance from
The Australian Embassy Tokyo / The Embassy of the Kingdom of the Netherlands / The Embassy of Canada / The Royal Thai Embassy / The Embassy of the Republic of the Union of Myanmar / / J-WAVE 81.3FM
Sponsored by
/ Goethe–Institut Tokyo / SAPPORO BREWERIES LTD. / Corporate Membership of the Tokyo Photographic Art Museum
Supported by
Institut français du Japon – Villa Kujoyama / PIA Corporation / Do Be Company Inc. / ROBOT COMMUNICATIONS INC.
Contact
For general festival inquiries, please contact us at:
Tokyo Photographic Art Museum
Yebisu Garden Place, 1-13-3 Mita Meguro-ku
Tokyo 153-0062
TEL 81+(0)3 3280 0099
yebizo_info@topmuseum.jp
This Year's Theme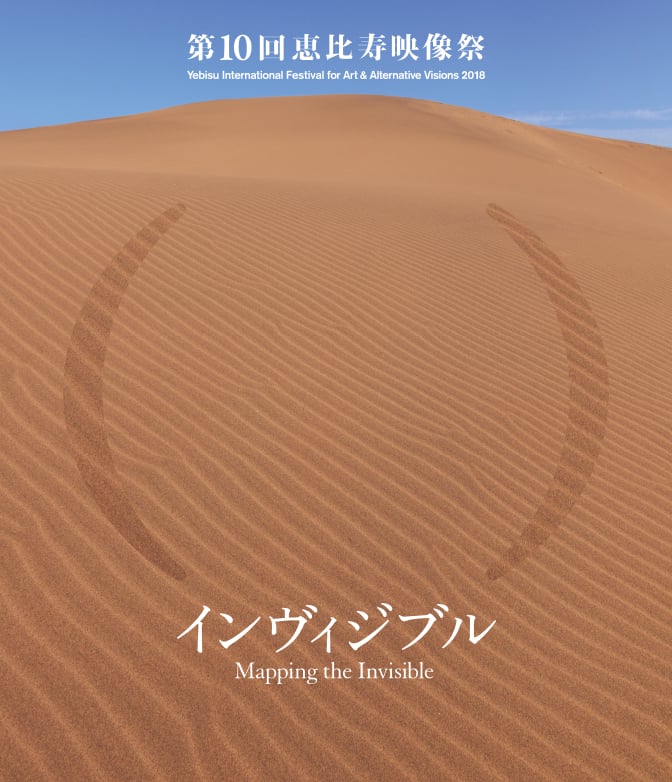 Mapping the Invisible
'Art does not reproduce the visible; rather, it makes visible'. As these words by the painter Paul KLEE confirmed, art stimulates the viewer by making the invisible visible, generating fresh dialogues. In the meantime, photography and various projected images, born out of the evolution of optical technologies, have made not only the invisible, but also what does not really exist, visible. The director Georges MÉLIÈS, in a manner typical of cinema in its formative years, would project his films as part of his magic shows, and the exploration of visual tricks in his works made him a pioneer of modern special effects. Due to cinema's ability to faithfully reproduce the real world, certain early viewers saw it as something akin to witchcraft or occultism. This, however, is no longer the case in our 21st century, when projected images have come to form an integral part of everyday life. No one finds them magical or supernatural, nor are they mistaken for reality anymore. If anything, the overabundance of images today makes it difficult to determine which representation truly corresponds to reality.
A projected image illuminates the world with its light, whilst it characteristically makes us aware of those aspects of reality which elude visualisation. Taking this latent feature of projected images – 'the invisible' – as its general subject, the 10th Yebisu International Festival for Art & Alternative Visions will consider the history of how projected images have been perceived in order to identify their future possibilities by unpacking 'the invisible' in the contemporary world.
TASAKA Hiroko
Festival Director