As part of the "Animistic Apparatus" project curated by guest programmers May Adadol Ingawanij and Julian Ross, Anocha Suwichakornpong, an internationally noted female filmmaker from Thailand, shows two works from the collection of the Fukuoka City Public Library.
Ake is a young man who has been paralyzed from the waist down since an accident. One day, the male nurse Pun arrives in order to take care of him. From there, the two men's ordinary daily life drifts off into cosmic mystery, illustrated through scenes sequenced in a non-chronological order. Mundane History is the director's first feature length film.
* Some radical images are included in the work. Please be aware of this before viewing.
Guest Programmers: May Adadol INGAWANIJ and Julian ROSS program
Fukuoka City Public Library
https://toshokan.city.fukuoka.lg.jp/
Date:
2.5 Fri. 11:00- 
2.16 Fri. 18:00-
Venue: Tokyo Photographic Art Museum 1F Hall
Ticket: ¥500 [advance] / ¥1,000 [door]
Works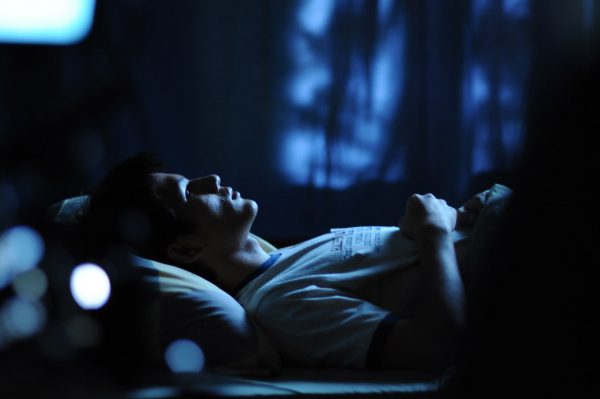 Anocha SUWICHAKORNPONG, Mundane History (Jao Nok Krajok)
2009 / 82 min. / Dialogue in Thai (with Japanese subtitles) *35mm film
Artist
Programmer
Related Program