Foreword
Yebisu International Festival for Art & Alternative Visions 2017 is the first iteration of the festival since the reopening of the newly renovated Tokyo Photographic Art Museum. To all of the local residents and people involved in the festival who have continued to provide invaluable support over the two-year period during which the museum was closed to the public, I would like to express my heartfelt gratitude.
The Yebisu International Festival for Art & Alternative Visions is a festival which disseminates art and moving images from Ebisu, Tokyo to the rest of the world. By bringing together a wide spectrum of genre-crossing artworks and guests from inside and outside of Japan, the festival showcases contemporary visual culture and pursues the potential of creative expression. This year's theme, "Multiple Future," aims to consider the multifaceted evolution of the representation of identity and the future through the possibilities of image reproduction. In three years' time many people from around the world will come to Japan for the Tokyo 2020 Olympic and Paralympic Games. Deepening an understanding of different cultures and respecting diverse values through an appreciation of the arts will surely develop fertile ground for cultural creation.
During the festival period, events will also be held in venues such as cultural facilities and galleries in the Ebisu area. We are sincerely looking forward to the participation of numerous people in these affiliated projects. Looking to the future, we will continue to work towards the further development of the Yebisu International Festival for Art & Alternative Visions, and are grateful in advance for your continued support and cooperation.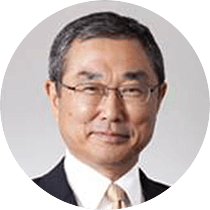 Director, Tokyo Photographic Art Museum,  

Tokyo Metropolitan Foundation for History and Culture
ITO Shinichiro